PARADISO
AMSTERDAM,NETHERLANDS
NOVEMBER 24,1985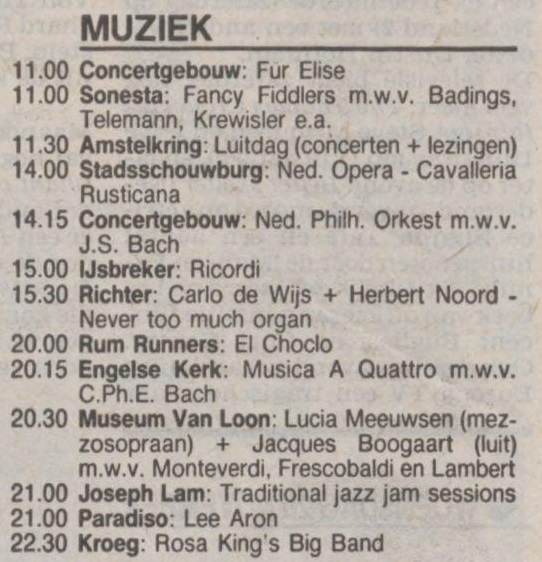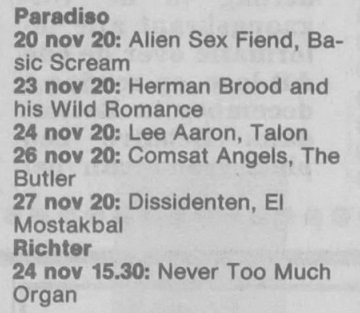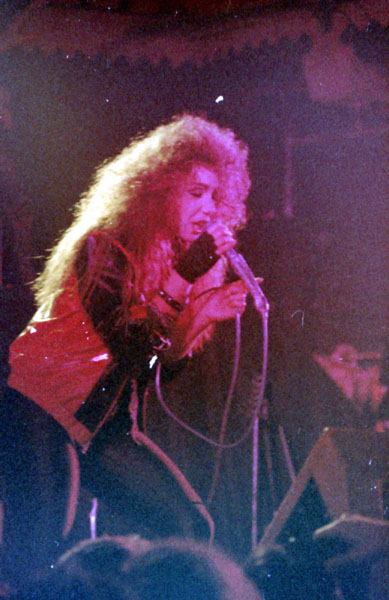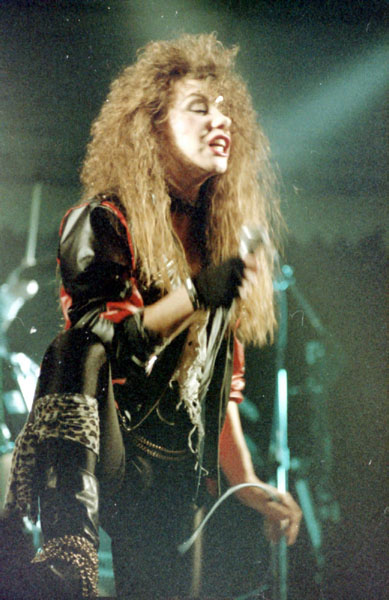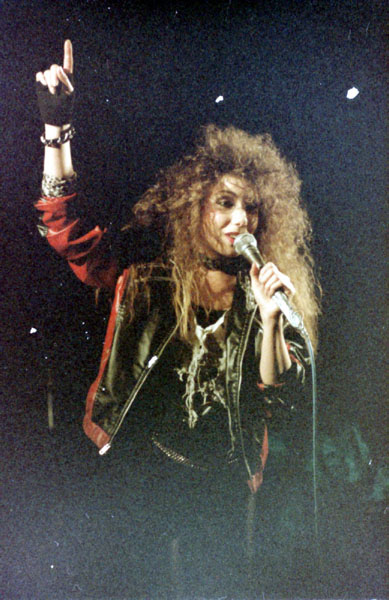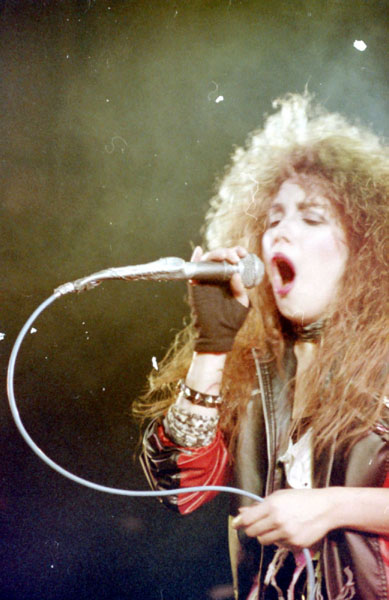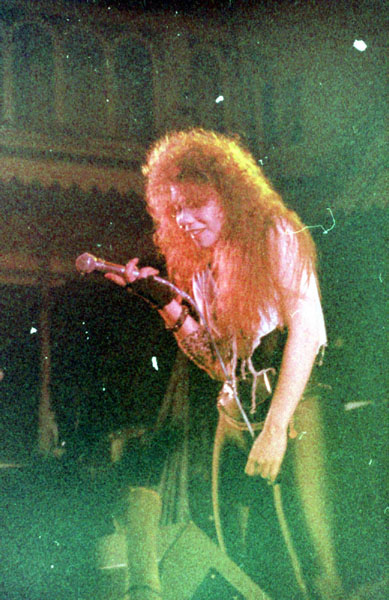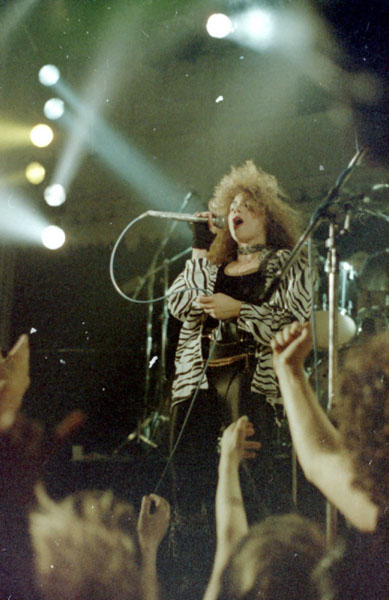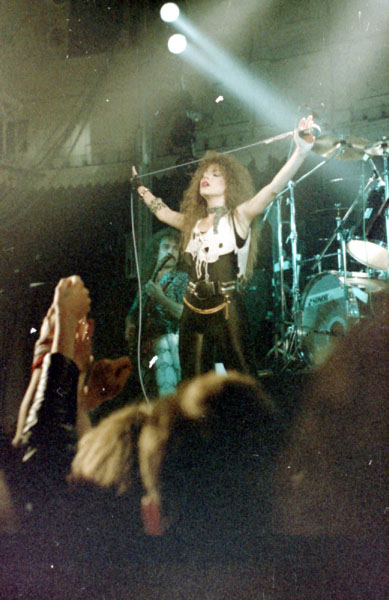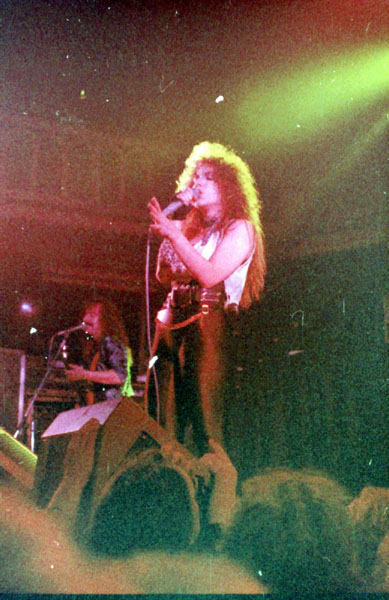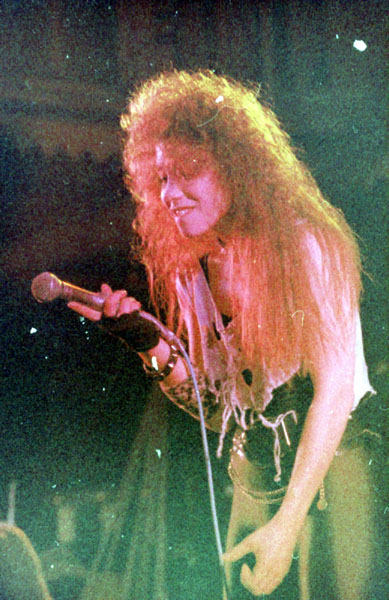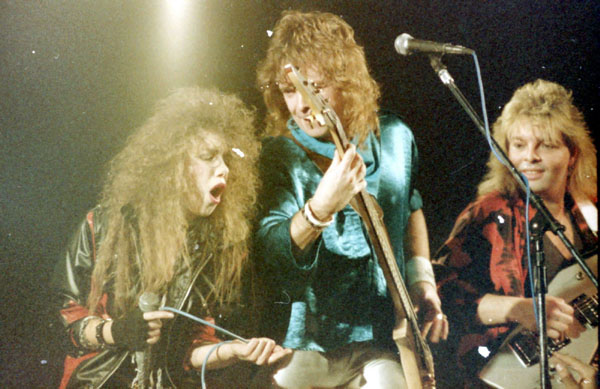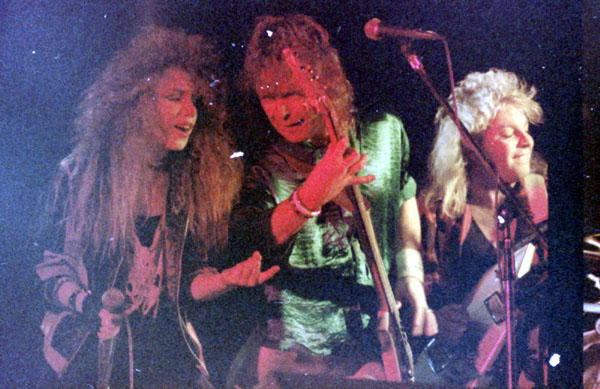 Photos courtesy of George C Bekker ©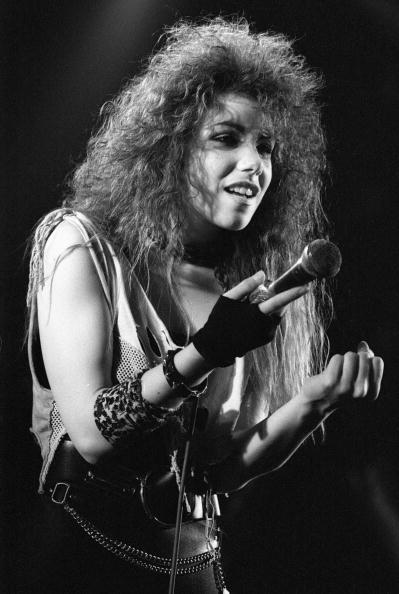 Photo by Frans Schellekens ©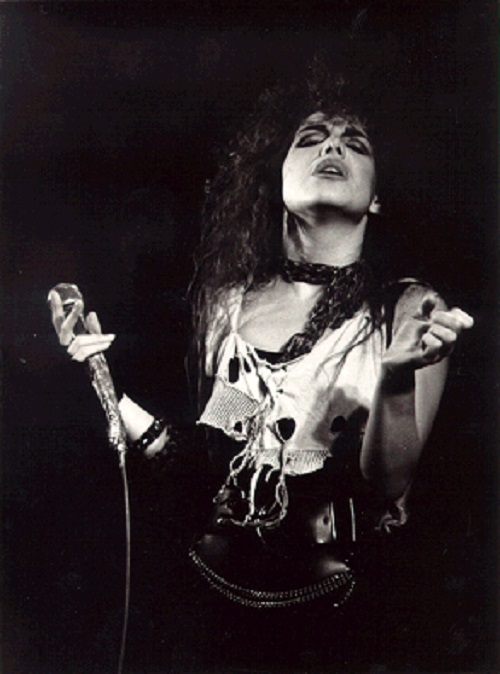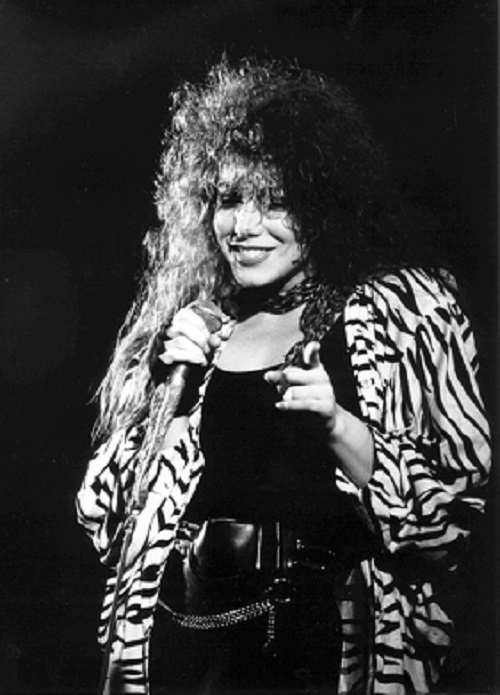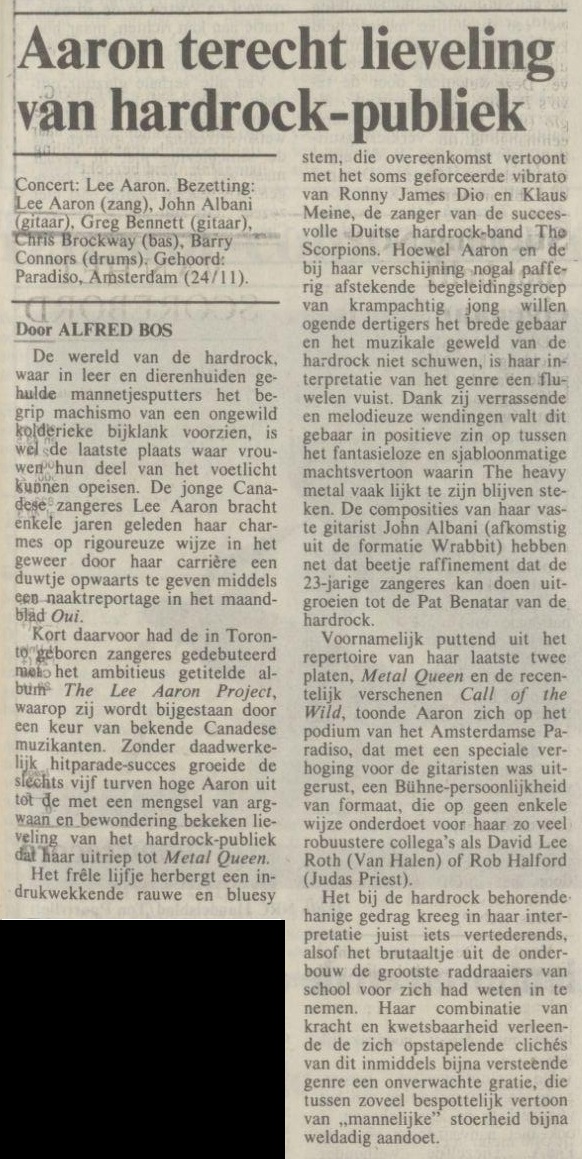 Review from NRC Handelsblad ©





Short sample of 'Beat em Up'

I can't remember where I found this clip? I don't have this show in my collection, so if you have it I want it. Please!


VOCALS: LEE AARON
BASS: CHRIS BROCKWAY
GUITAR: JOHN ALBANI
GUITAR: GREG BENNETT
DRUMS: BARRY CONNORS


Big thanks to George C Bekker for the photos.