ROCKFABRIK ?
LUDWIGSBURG,GERMANY
MAY 12,1985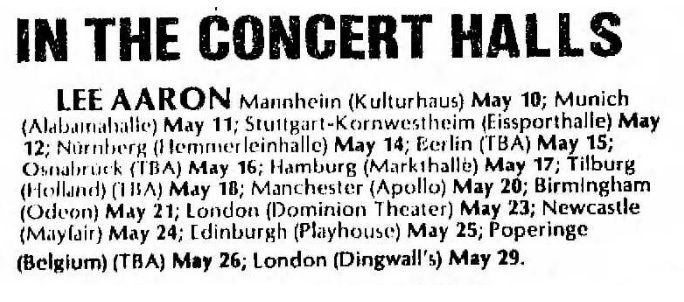 VOCALS: LEE AARON
BASS: CHRIS BROCKWAY
GUITAR: JOHN ALBANI
GUITAR: SIMON BRIERLEY
DRUMS: KIM HUNT

Note: Not sure if they played at Rockfabrik or some other venue.
The planned show with Krokus in Kornwestheim was cancelled and Lee did a show by herself in Ludwigsburg.