OUTPOST
EINBECK-VOGELBECK, GERMANY
NOVEMBER 26,1985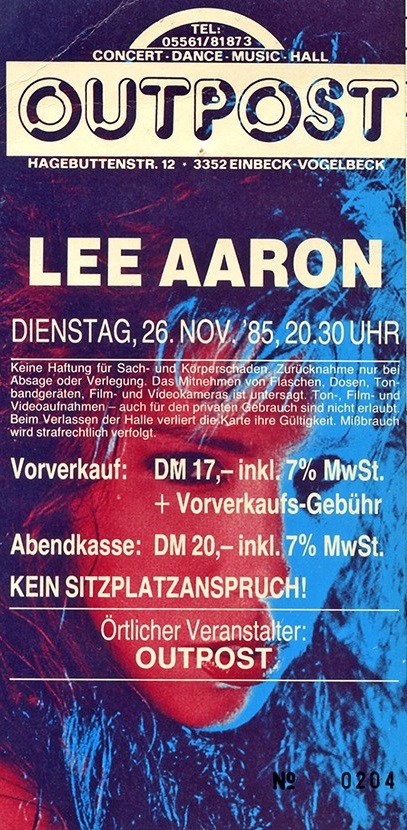 Ticket from the Outpost Memories facebook group


VOCALS: LEE AARON
BASS: CHRIS BROCKWAY
GUITAR: JOHN ALBANI
GUITAR: GREG BENNETT
DRUMS: BARRY CONNORS


Outpost was a Concert Hall and Disco located on Hagebuttestr 12 in Einbeck-Vogelbeck that opened in December 1980 and closed on July 31, 1988.
It reopened on May 12, 1989 on Königsallee 243 in Göttingen and closed in 2003. The original location were Lee played, hosted bands such as Uriah Heep, Sweet, Victory, Jeffrey Lee Pierce, Grobschnitt and Roger Chapman to mention a few.