ADELAIDE COURT THEATRE
TORONTO,ON,CANADA
FEB 06,1983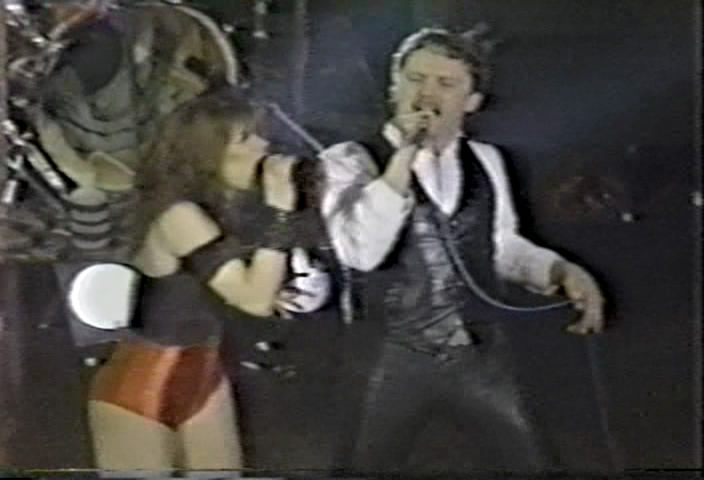 VOCALS: LEE AARON
BASS: JACK MELI
GUITAR: GEORGE BERNHARDT
GUITAR: FRANK BARTOLETTI
DRUMS: MIKE RIZUN
------
GUESTS:
BUZZ SHEARMAN (VOCALS)
EARL JOHNSON (GUITAR)
FRANK SODA (GUITAR)

This was the first show of this line-up of the Lee Aaron band. Just after four days of rehearsals in Mikes basement the band made their live debut in front of TV cameras. Due to time limit Mike had to play on Glen Grattos (Frank Soda) drumset. In drummer Mike Rizun's own words: "Me, Jack, George and Frank all joined at the same time, we were already a newly formed band and our front man was Mark Fretz from Beau-Nasty a band that him and George were in after Lee Aaron. .... That's when Lee spoke with George, telling him she needed a band for the upcoming Adelaide gig. So we teamed up with her. If you watch those clips closely look at our faces we went from my basement right to that first gig with only four days to learn all of her material. We were all paranoid..lol. I'm amazed at how we pulled it off with so little rehearsal time. Those weren't my drums I had a black Gretsch kit... it was like walk in.. oh Mike by the way your playing Glens kit... wtf !! Not even a chance to get use to them basically just sat down and played."

Huge thanks to Mike Rizun for all the info.